Did You Know?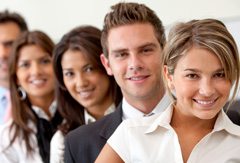 It starts with you and your needs.
The ability to advance your business begins with a solid hosted web presence online.  That's why we're here to help!
Perhaps you are just getting started online and need a website, or you simply want a fresh look for your existing website.  We can help!  Check out our web design services.
Perhaps it's time you take advantage of the many savings of using VOIP within your business. Not only can you gain the many benefits of having an IVR, Conference rooms, Voicemail and extensions  for every employee, but you can possibly cut your phone bill in half. We can help you with that as well. Check out our PBX management services.
We offer a host of services to augment your small business needs no matter where you are located.  Feel free to contact us for more information.